Love at first sight
Posted on august 18, 2016 by Pippa, The Netherlands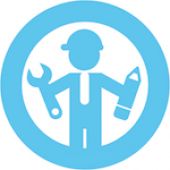 As la Baia will only be opening in July 2017 we cannot present any reviews other than that of the owners:

We have been looking for a property to buy in Camps Bay for over two years and found this beautiful villa in April of 2016 and purchased in August of 2016. We were totally in awe when we walked in and saw the view! It is difficult to describe how amazing the setting is of la Baia and how spectular the views are. The views are 360 degrees stretching as far as Lions Head, across Camps Bay and all the way to Llandudno and then as if that's not enough, from behind it looks out on the majestic Twelve Apostles.

We were also enchanted by the beach house feel of the villa and plan when rennovating it, to maintain this style and only enhance and improve on it. It is well located and is a 5 minute drive down to the Camps Bay boulevard and about 15 minutes to down town Cape Town. There is also a bus station in walking distance from the villa which will bring you to Camps Bay and Cape Town centre.

We are so excited about this project and will show the progress as we go on. Please click on "Rennovation" to see the progress.